Building healthy habits is a process. And sometimes thinking of all the pieces of the process can be completely overwhelming. There's all the food planning and preparation, there's the psychological battling and reorganizing, not to mention all of the regular life you have to keep up with, too!
But, what if we just took it one small step at a time? Losing weight and achieving your health goals is simply a collection of individual choices, made intentionally and repeatedly. And some of those little steps may turn out to be ones that aren't for you. Not everyone is going to need the same tools and strategies to lose weight. But, trying out little changes can help you learn what works for you!
What if, you took the next 30 days to focus on some small steps you can take to reach your goals? Each day we'll focus on one small piece of the collection of things that will help you get to weight loss success. It's just one day! But, each day I'd like you to be very cognizant of how trying out this new habit impacts you.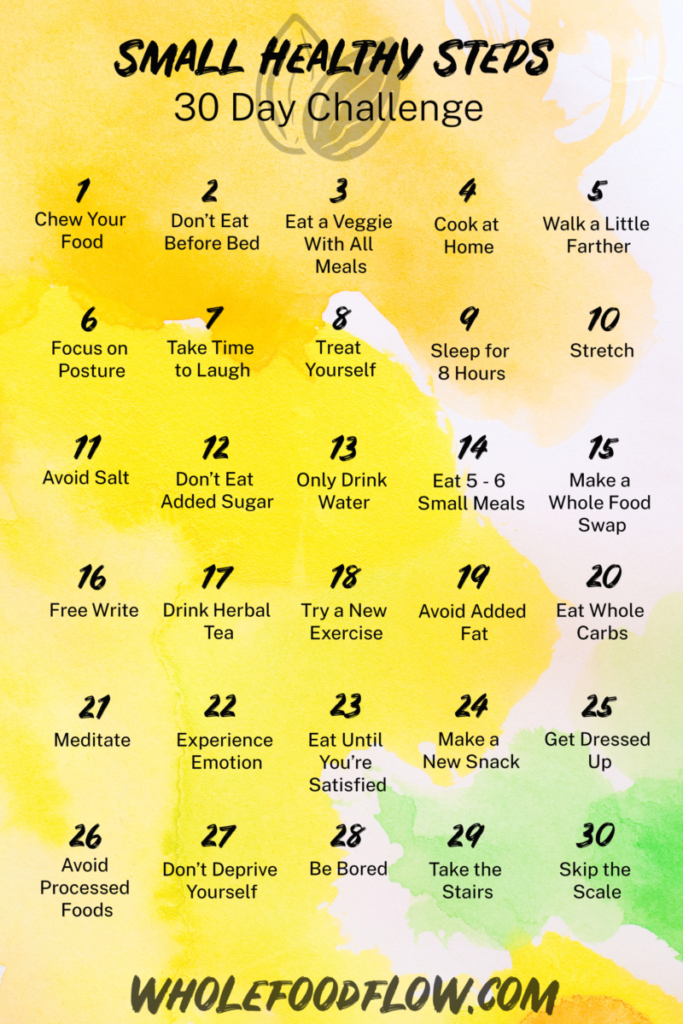 At the end of each day, I'd like to you sit down and answer these questions, whether that's in writing or just in your mind:
Was this difficult?
Was the difficulty worth it?
How did it make me feel?
Could I make this an every day habit?
Do I want to make this an every day habit?
Through small iterative steps we can make really big changes. Each day of this month you have a chance to learn something new about yourself, and it may show you how easy it can be to make change in your daily life.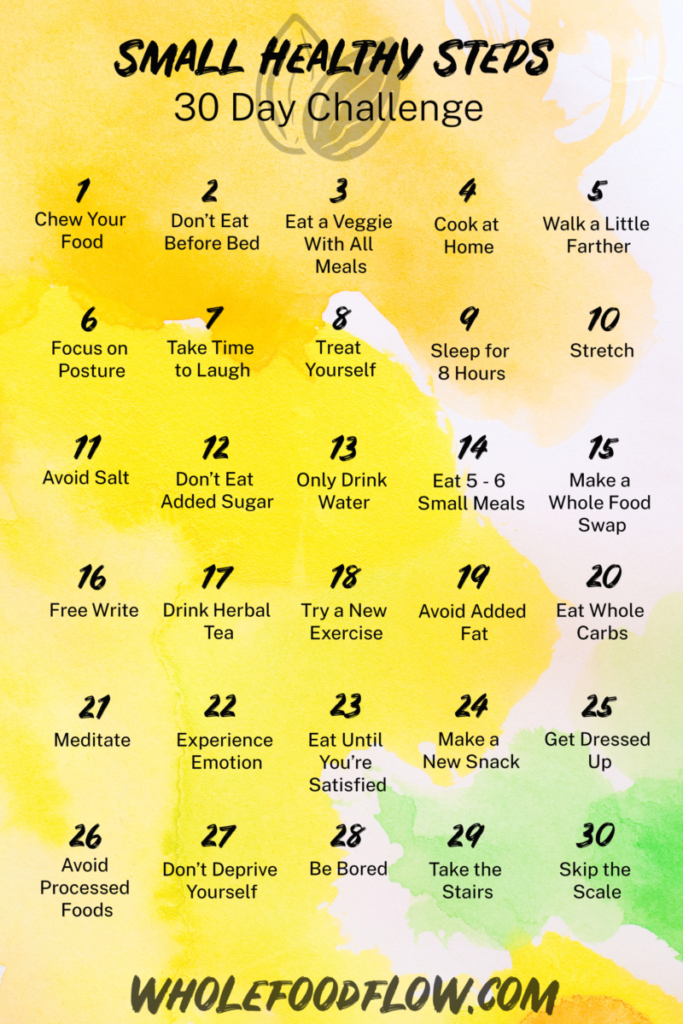 I'm considering a 30 day post series focusing on why each of these things could help you reach your weight loss goals! Through small iterative steps we can make really big changes – stay tuned for more info soon 🙂 Sign up using the form below to subscribe to the series!