Tell me this has never happened to you: You've gotten off work much later than expected, you're starving from killing your healthy eating goals all day, and now you have to cook dinner in the next 20 minutes or you may starve to death.
Obviously, that last part is a bit of an exaggeration! But, coming home from work with your meal plan shot due to lack of time is inevitable. Here are a few recipe ideas that you can make from simple ingredients that will be on the table in no time.
---
---
5 Quick & Healthy Dinners
You don't need to be on Whole30 to make this dish a requirement in your weekly menu! Shakshuka is a mediterranean dish, it's vegetarian (hooray Meatless Mondays!), and who doesn't like breakfast for dinner? If keeping low-carb, pair with seasoned cauliflower rice or a sauteed green, if not this recipe is delicious with steamed rice or crusty bread. Get Cook at Home Mom's recipe.
One of my go to tricks on a weeknight when I'm just too tired for all the cooking is to quickly get some sliced sausage and veggies in a pan. Even a bag of frozen veggies and any leftover protein can make a delicious quick meal on the fly! Extra credit if you take a moment right at the end to put a fried egg on top ;). This recipe from The Recipe Critic is just the thing for the end of a Wednesday that just wouldn't quit. Get the deets.
Bon Appetit calls this a Winter Crunch Salad – but I'm pretty sure I could eat it any day of the year! With just some quick chopping and tossing, you've got a gourmet-seeming salad without too much waiting around. To add some substance, toss in a couple boiled eggs or another protein to round it out. Find the recipe here.
This recipe from Finding Zest is super quick and delicious! It would also be a simple swap to make Whole30 by using PrimalKitchen's Avocado Oil Mayo. Get the recipe here.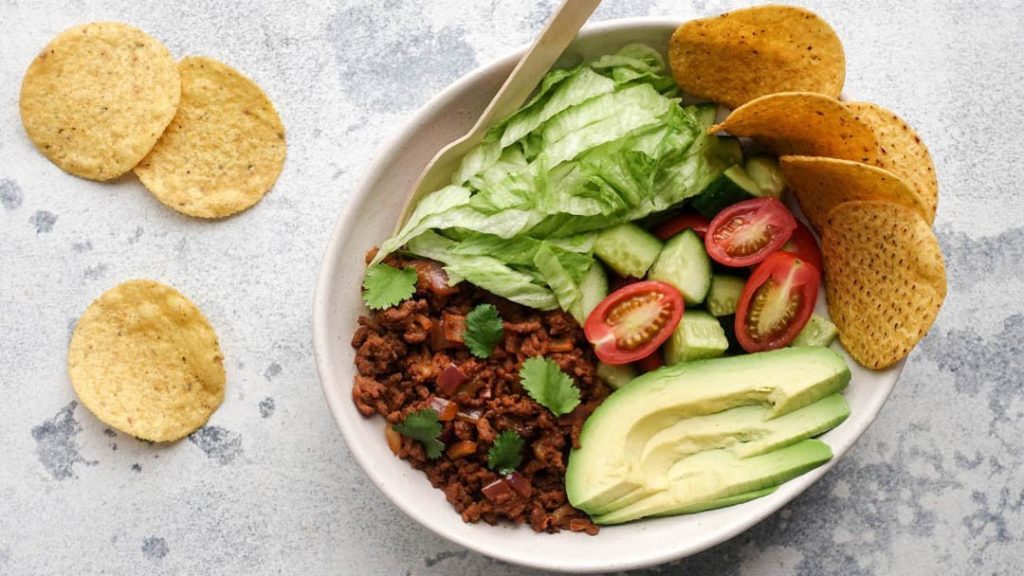 Taco-y flavors are probably some of my favorites! This super simple recipe from You Totally Got this will be ready in an instant and has all of those comforting taco flavors you're looking for in a Wednesday night. Find the recipe here.