My content may contain affiliate links. If you take action (i.e. subscribe or make a purchase) after clicking one of those links, I'll earn some coffee money – which I promise to drink while creating more helpful content like this. Thank you for your support! Click here to read my full disclaimer.
Having the perfect tools to get started meal-prepping can make this somewhat intimidating habit all that much easier. When you have the tools you need readily available, it gets rid of some mental roadblocks that might otherwise steer you off course. For example, if you don't have enough meal containers, you may put off starting in on your Sunday meal prep routine because you have do the dishes first. Removing those roadblocks and making sure you have the path of least resistance will help make sure procrastination has no time to take hold!
Meal Containers
The first thing you'll need is to make sure you enough storage containers and that they fit the needs of what you'll be doing! I have seemingly bazillions of these medium sized meal prep containers, but you can never have too many! Amazon, $23.99
Get the whole set
When I first go started with meal prepping, I didn't have nearly enough containers and the ones I did have were old, plastic tupperware that kinda grossed me out. I ended getting a whole set of new glass containers so I could start fresh! This set on Amazon is just $39.99 and has a good assortment of sizes.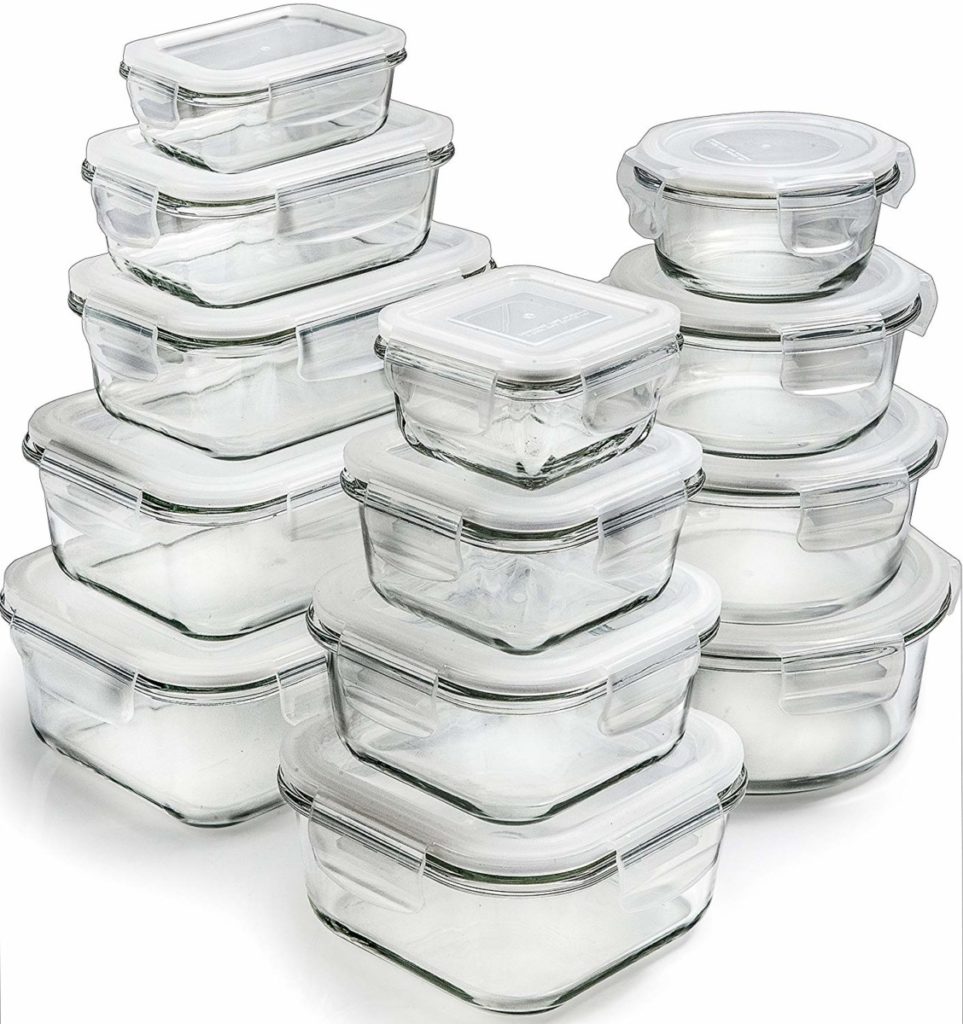 Bento Box Bonanza
I've been sort of loving how we've all suddenly realized that bento boxes are actually perfect little meal prep containers! I think this one is adorable and comes with a smaller condiment container so you can keep your liquids and solids separate. On Amazon for $25.00
Itty bitty living space
Those little tiny containers actually come in handy way more often than you think! Whether it's because you need to put a sauce on the side or keep a topping dry until you're ready to eat, these teeny guys can be the real MVP. Find these on Amazon for $17.99
---
---
Transport those homemade dressings!
Salad dressing is one of the first things I started making for myself when I cut out processed foods! This salad dressing shaker is perfect for this. It makes measuring the ingredients super simple. And, the top seals right up so you don't have to worry about an open dressing bottle hanging around. Amazon, $14.84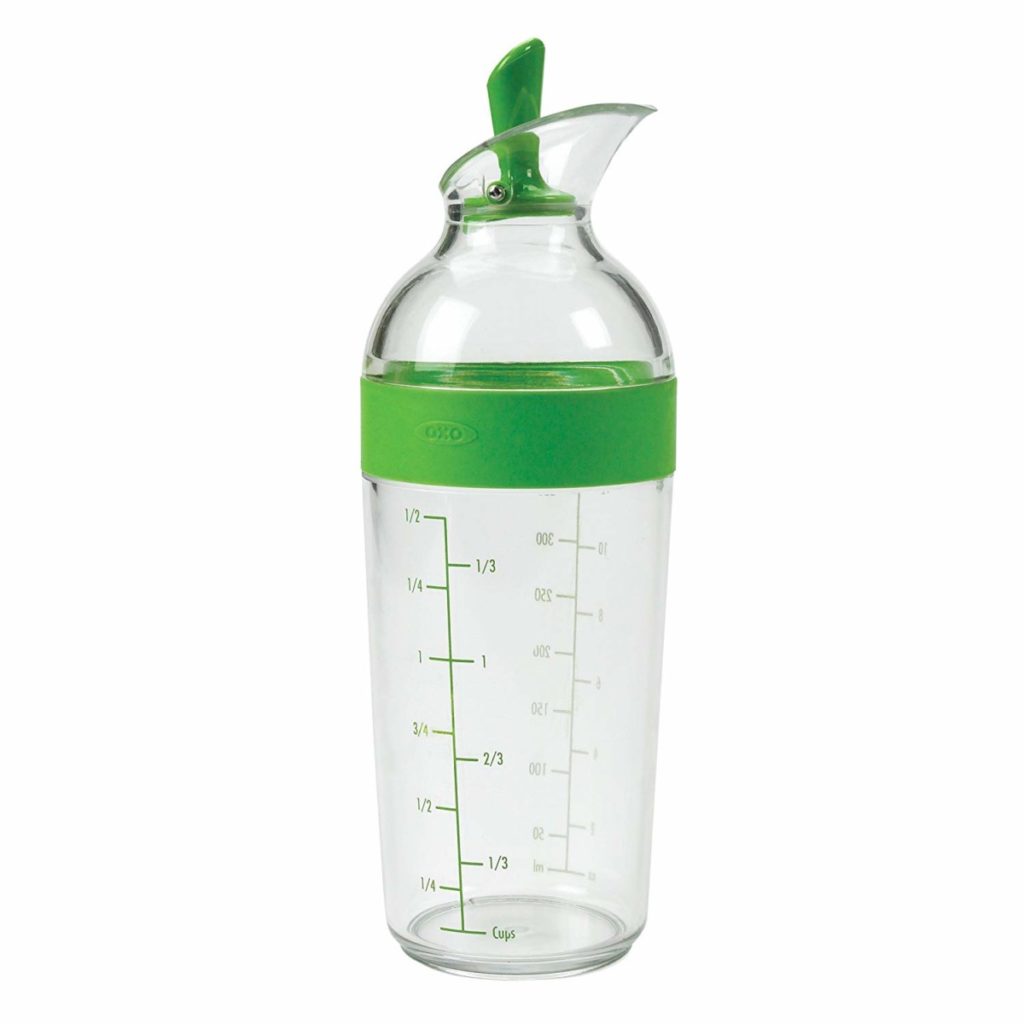 If you don't make salad dressing in bulk or you're just needing a way to transport a smaller amount – look how cute these are!! Amazon, $9.97
These are tools that I use every week to pack up my meals! After I had everything I needed in the kitchen it made getting my weekday lunches and snacked packed up a breeze. Let me know if you have any other favorite meal-prep tools you'd recommend in the comments!